We Shall See (2014-2018)
I was born in the spring. My parents broke up that summer. Mom slept on a mattress in front of a wood stove when she was seven months pregnant. My father didn't know how to be a dad. He walked out of my sixth birthday party and I didn't see him again until I was 12. When I was 17 my mom tried to sue my dad for all of the unpaid child support. He fled the country. That's when I first met my sister. I didn't see dad for three more years. Him and I fought for years until I decided to let it all go. I told dad I didn't want to talk about the past ever again. Dad never knew how to apologize for anything, so he gifted me a used Leica — an olive branch. I began photographing him constantly.
It was Oma's 90th birthday. I balanced my camera on a mailbox as my sister complained about the cold. Oma wore her best overcoat and stood stoic. Dad was smiling. This was the first time his mother and two children were all together. It was our only family photograph.
Two years later, I was riding a Greyhound bus across Canada when a worried text message from my sister broke through the snowy darkness. I left the bus. I saw the news coverage of Remembrance Day at the airport in Winnipeg as I took the first available flight to a hospital on the other side of the world. I found dad alone in an intensive care unit, comatose, paralyzed. I slept in a chair until the nurses made me leave.
For months I'd visit him three times a day. I knew the names of the hospital staff, the menu items in the cafeteria, even the access code for the security doors to the ICU ward. The accident brought us together. I was his full time caregiver, advocate and companion. The camera became a coping mechanism. I photographed everything: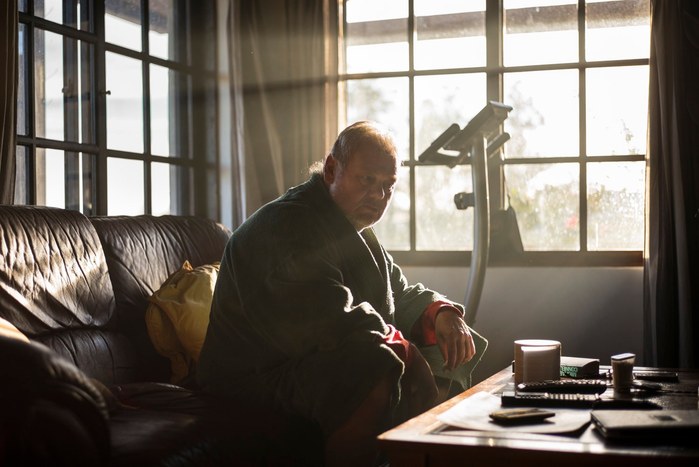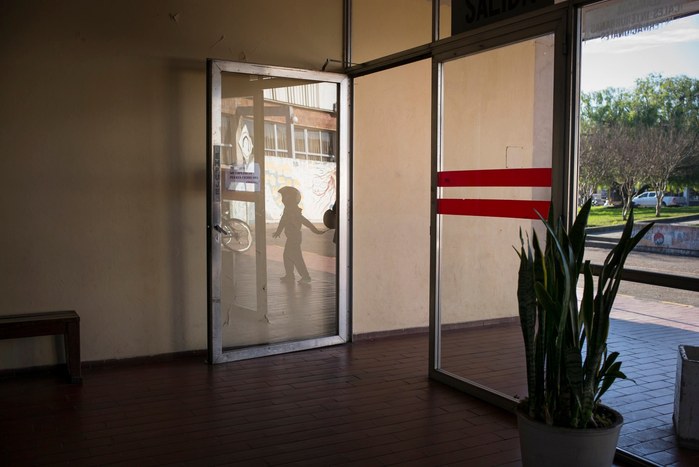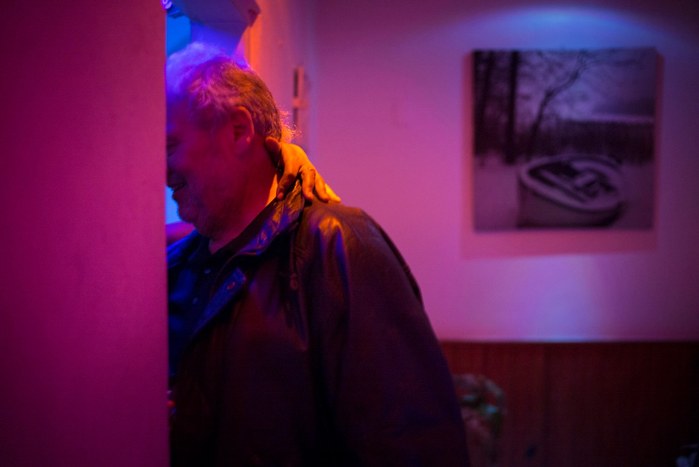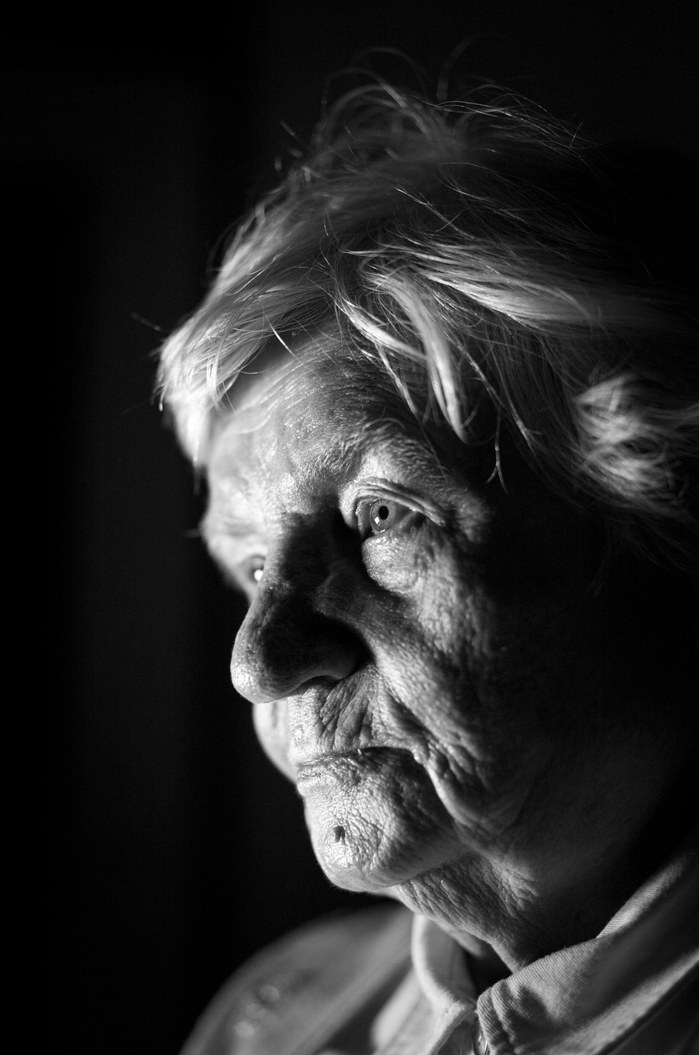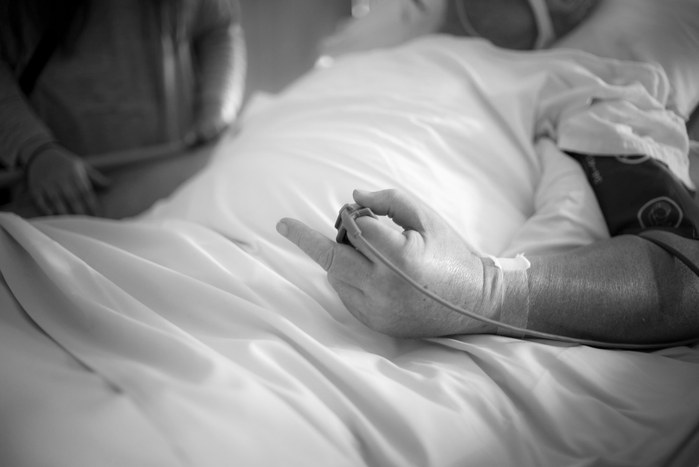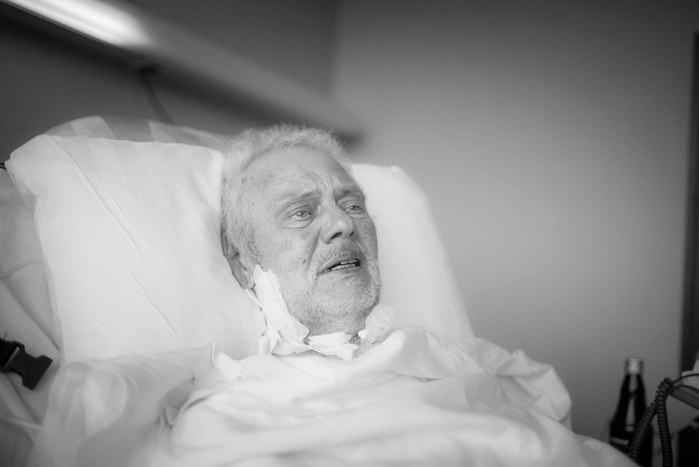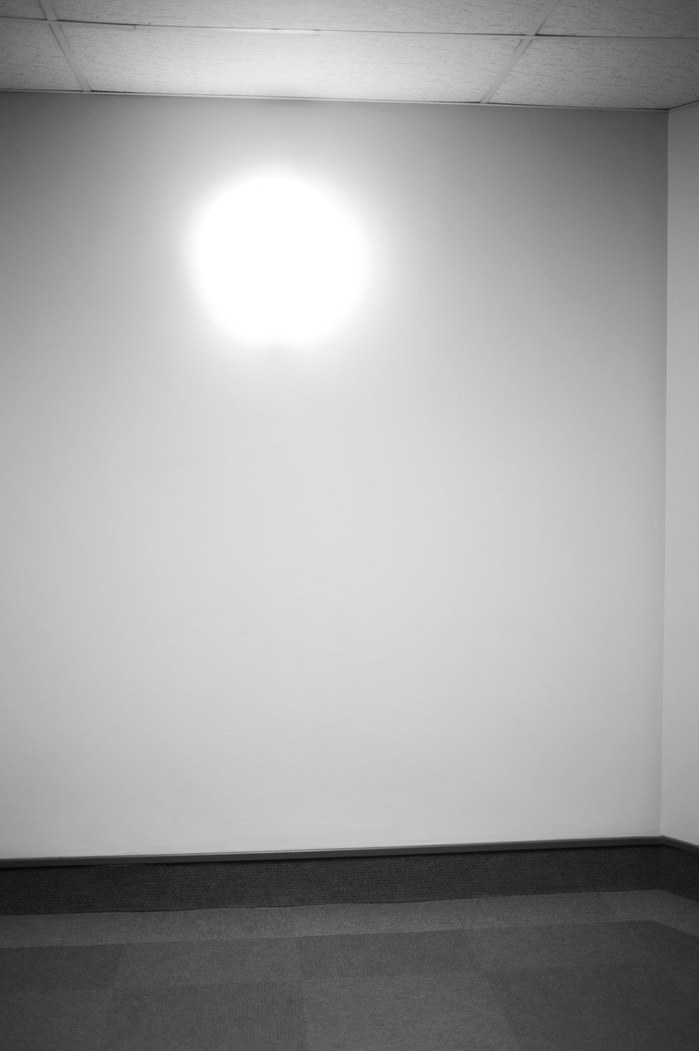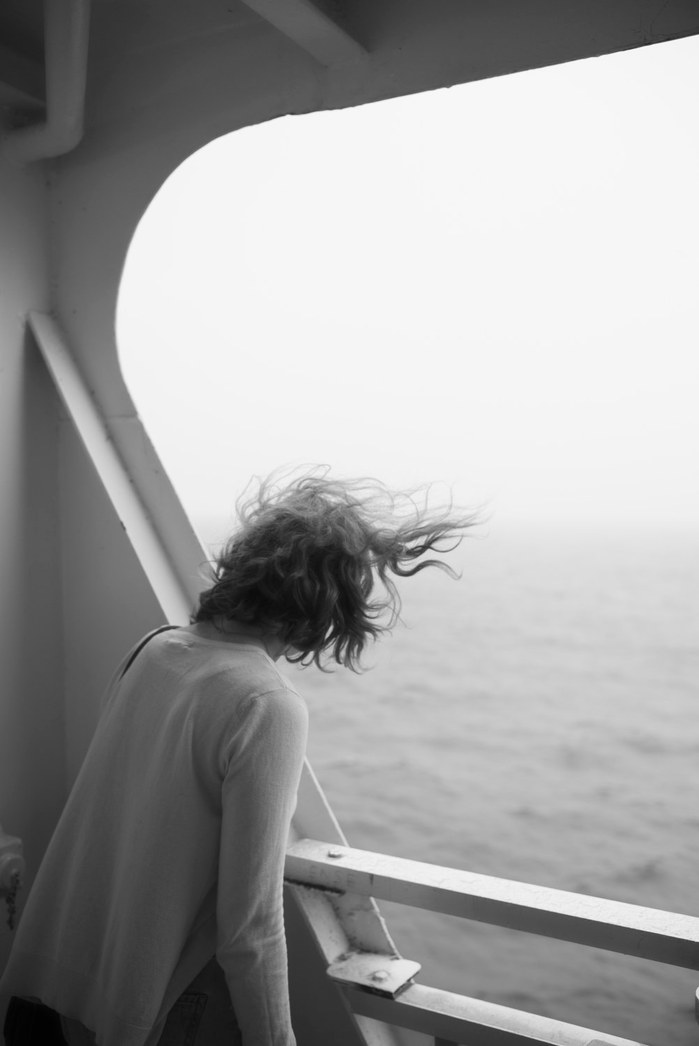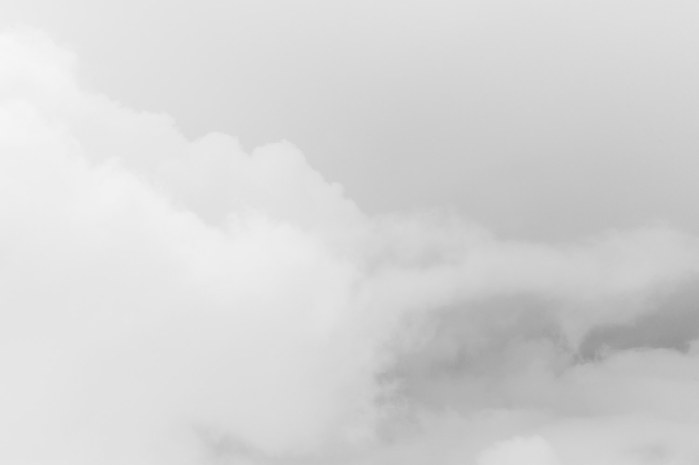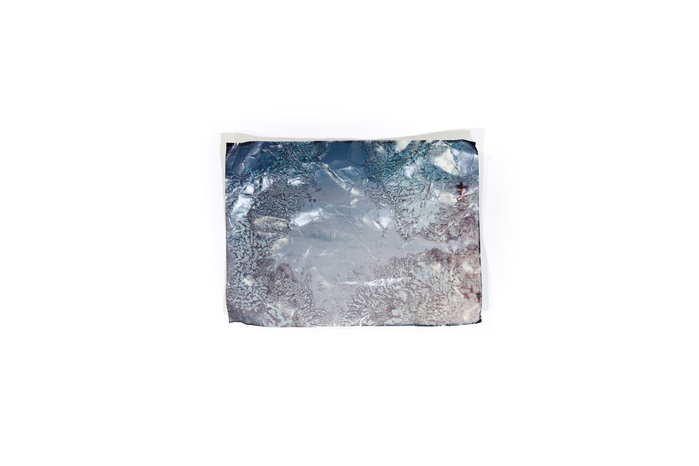 My father crashed his motorcycle in the fall and died the following spring. My 30th birthday fell between his cremation and his burial. Someday I will tell people he died in the crash — on the road — not fighting for breath in a hospital bed beneath a family photograph that I had taped to the ceiling.
His death hit hard. I got depressed. He used to call Oma every Sunday, so I started calling instead. I learned how to say, "I love you" in German. Every airport reminded me of him. I'd half expect to see him waiting for me at the exit doors, past the baggage carousel with one sad suitcase on it. His possessions hailed haptic memories of moments devoid of meaning, but saturated with longing. A scrap of paper with medical orders submerged me within the smell of the ICU. I remembered the strong man who traveled the world, the businessman, the unavailable father, not the helpless infant that I cradled for all those months in the hospital.
My sister and I emptied his house. His clothes were the hardest part. His pockets contained receipts, lighters, whiteout, sweetener and sugar-free gum, which he always ate two pieces at a time. There were boxes of slide photos and 8mm films that he shot when he was a teenager, bumming around and working on an intercontinental freight ship. The images had begun to decompose, like the wonderful dreams that made you want to sleep forever. Letters from the bank, telephone numbers, handwritten notes on scraps of newsprint, records of birth, marriage, divorce, marriage again, divorce again, death. On and on through the filed narrative of a life. Categorized, chronological, alphabetical, translated, stacked, certified, inbound, outbound, letter bound. I swept his empty house and stared at the pile of dust, imagining his DNA looking back at me as escaped skin cells: Lingering stardust of a bygone life.
Again and again, I'd revisit the places where he took me as a child. Horseshoe Falls, where the same fence from the old photo still stood. The tourist cable cars that I rode alone in the cold rain, when all the tawdry tourists stayed home. The fog hugged the glass boxes as they floated above the Rhine.
I conquered my fear of motorcycles and rode 5,000 km in three weeks. Another motorcyclist died on the highway ahead of me on my second night. A dump truck made a mistake and almost crushed me. I noticed cemeteries, ambulances, road kill. I thought of dad. I learned that death isn't personal. The depression began to lift as I wondered about becoming a father myself.